Logo - Sample 1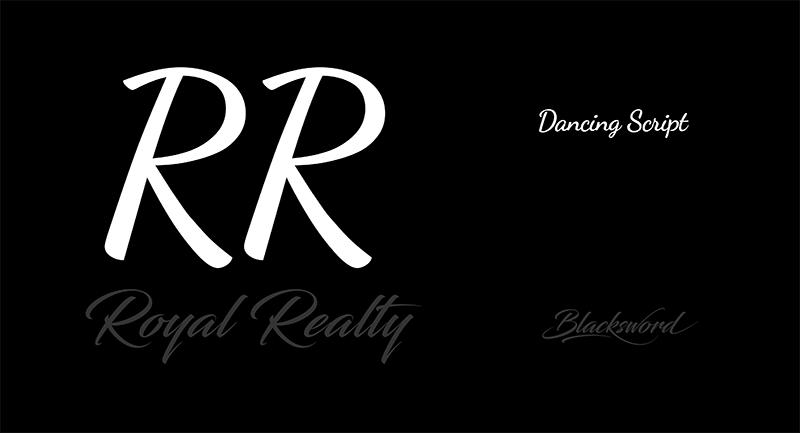 Sample 1
Here's a quick sample of the basics. Black background, white RR, dark grey Royal Realty minus Group. No G in the background. This will help us start the process.
RR
I tried to match the font of your logo. This is the closest I've been able to get so far. This font is called Dancing Script.
Royal Realty
I've tested a number of fonts. The font above is an Elegant Script font called Blacksword. There's so many fonts! Instead of going back and forth, I want ya'll to look at 1001 Fonts and tell me the names of 2-3 you like the best. Then, I'll download the fonts and make test samples to review.